NEXT LIVE ACTION
All'interno del Giardino dei Lecci di Villa Bertelli, Forte dei Marmi, il 15 settembre si terrà il primo Dissipatio Fest – festival dedicato alle 'Dissipazioni Sonore' prodotte in questi anni dalla Label Toscana; dalle ore 18 si esibiranno:
Alessandro Ragazzo – Heimito Künst – Simon Balestrazzi – Adriano Zanni – Satan is my brother – The Star Pillow – Deison – Ambasce
L'ingresso ai concerti è gratuito con posti limitati
Per info e aggiornamenti: dissipatio.bandcamp.com | facebook.com/Dissipatio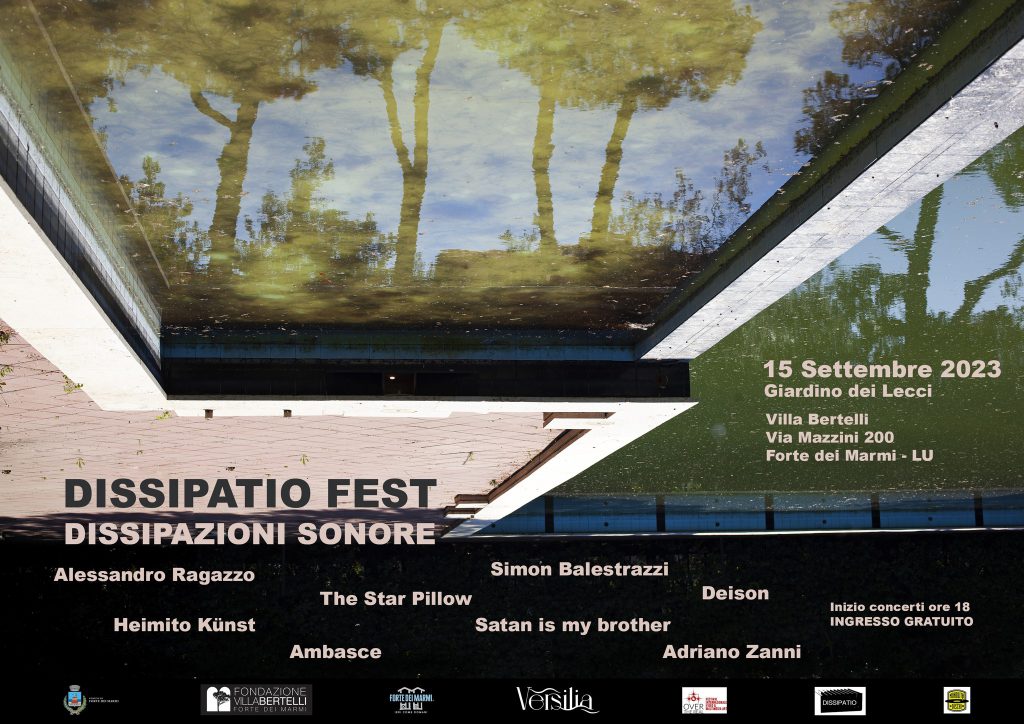 ---
NEW COLLABORATION TRACK
New collaboration track 'Frostbite Aeolian' composed together with the artist Toni Dimitrov (field recordings), released as a part of Attenuation circuit various artists compilation "r I ɘ (2023_1)"
emerge.bandcamp.com/album/r-i-2023-1
° ACU 1045 ° 2023 (released May 10, 2023)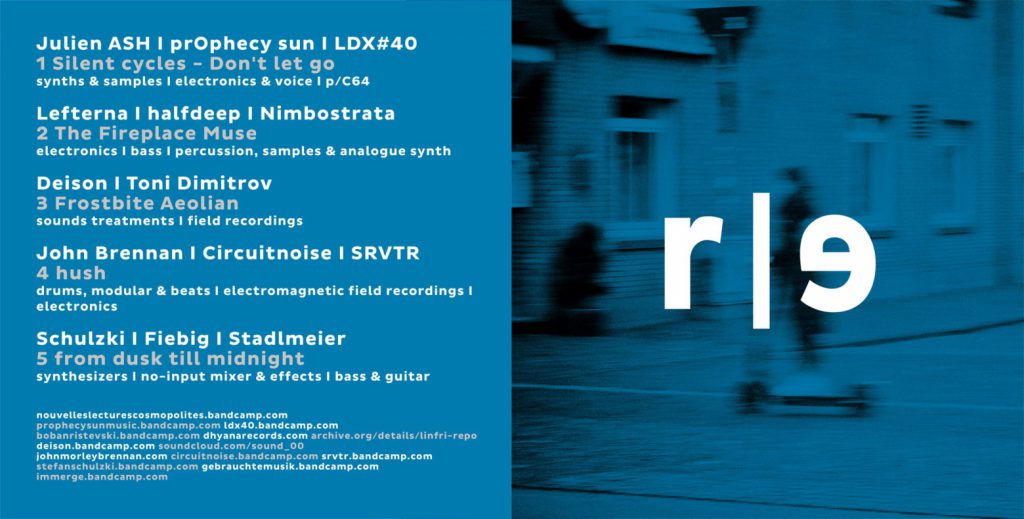 ---
DEISON NEW DOUBLE ALBUM: MAGNETIC DEBRIS VOL.1 &2
"Magnetic Debris" is a collection of audio works mainly based on the editing of old archived tape loops and "found" magnetic sounds. This material as main reference was subjected to multi-channel treatments, re assembled and mixed along with audio generators, and various electronic devices. These processed debris explores drone territories as a concrete atmospheric soundtrack full of tension with a sense of mystery and a melancholic beauty.
Recorded and assembled in 2018, this double album has been mastered by James Plotkin.
Released by Dissipatio Label
Release date: January,15th
Pre order: https://deison.bandcamp.com/album/magnetic-debris-vol-1-2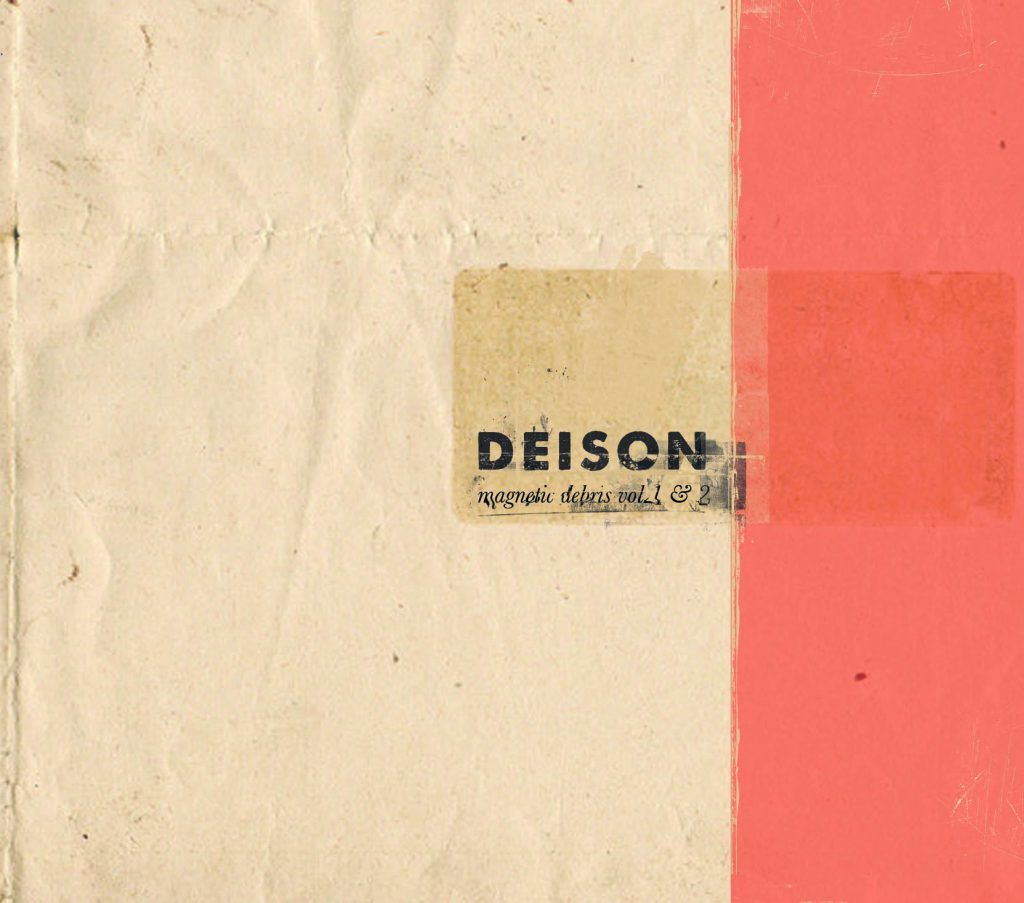 ---
Il progetto "Una Notte che non finisce mai", ideato da Sandra Tonizzo, si sviluppa in otto racconti e altrettanti episodi sonori raccontando attraverso suggestioni, cronache, impressioni e ricordi l'intricata vicenda del "Mostro di Firenze"; un ossessione che da decenni ci vede coinvolti in letture e studi e che a modo nostro abbiamo "impresso" sottoforma di parole, immagini e suoni.
Il libretto (21x21cm) e il CD incluso escono in un'edizione limitata di 200 copie per la neonata label "1970" della famiglia Silentes.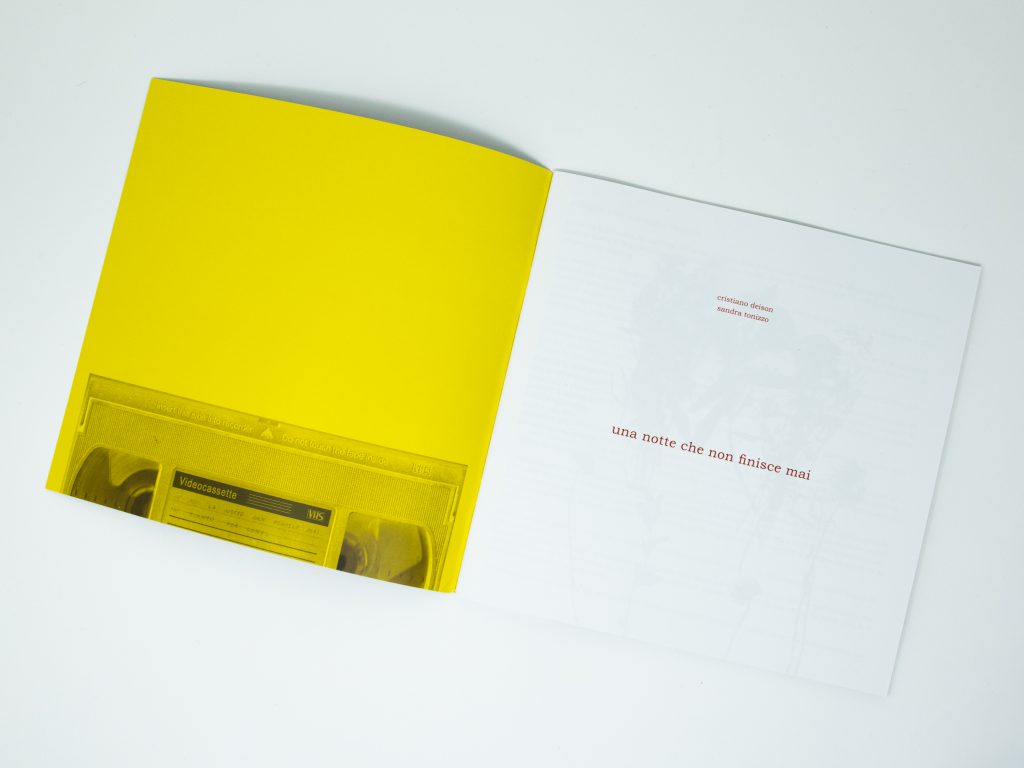 ---
DEISON REMIX FOR :ZOVIET*FRANCE:
This is my contribution for the open remix project curated by :zoviet*france:, this track has been assembled using audio sources taken from "Hidden by the Wall", a soundwork by :zoviet*france: commissioned by Green Croft Arts as part of its Collision and Conflict project.
Field recordings have been deconstructed and remixed at #1st Floor Studio, (Varmo, UD), Italy on Sunday, April 11th, 2021.
Collision and Conflict is a GPS-triggered geolocated sound walk, presented through the Echoes phone app, that follows a circular route between Walltown and Green Croft in Northumberland, UK. The route runs alongside and close by Hadrian's Wall, a vast Roman defensive fortification that runs east/west across northern England, marking the northwestern frontier of the Roman empire. While following the route, walkers can listen to each of the 14 new music, sound and spoken word Collision and Conflict compositions at the locations to which they've been allocated along the way. Hidden-by-the-Wall can be found along a stretch of open country between Walltown and Thirlwall, a high point from which the distant Scottish borders to the north and the North Pennines to the south can be seen.
More on Collision and Conflict:
www.greencroftonthewall.com/collision-and-conflict
---
DEISON / MAURIZIO BIANCHI NEW CD "WHITE LANDSCAPE"
Final Muzik presents the second collaboration between two well-known Italian experimental/electronic music composers, Deison and Maurizio Bianchi (M.B.). This is their second album together, after "Black Panorama" CD (Final Muzik, 2015). "White Landscape" has been recorded between 2015 and 2016; Deison did the final mix of the album at his 1st Floor Studio in May 2017. CD comes in a beautiful digisleeve format with artwork by Deison, 4 panels. Cat. nr. FMSSD04. Limited edition of 200 copies.
"After having spent an imaginary lobotomized hibernation in the darkest bush, the constant search for bright oblivion led us to luminescent scenarios, and the result was this illuminating four-handed work that fulfills our desire for clever experimentation. The attentive listeners will be truly enlightened." (M.B.)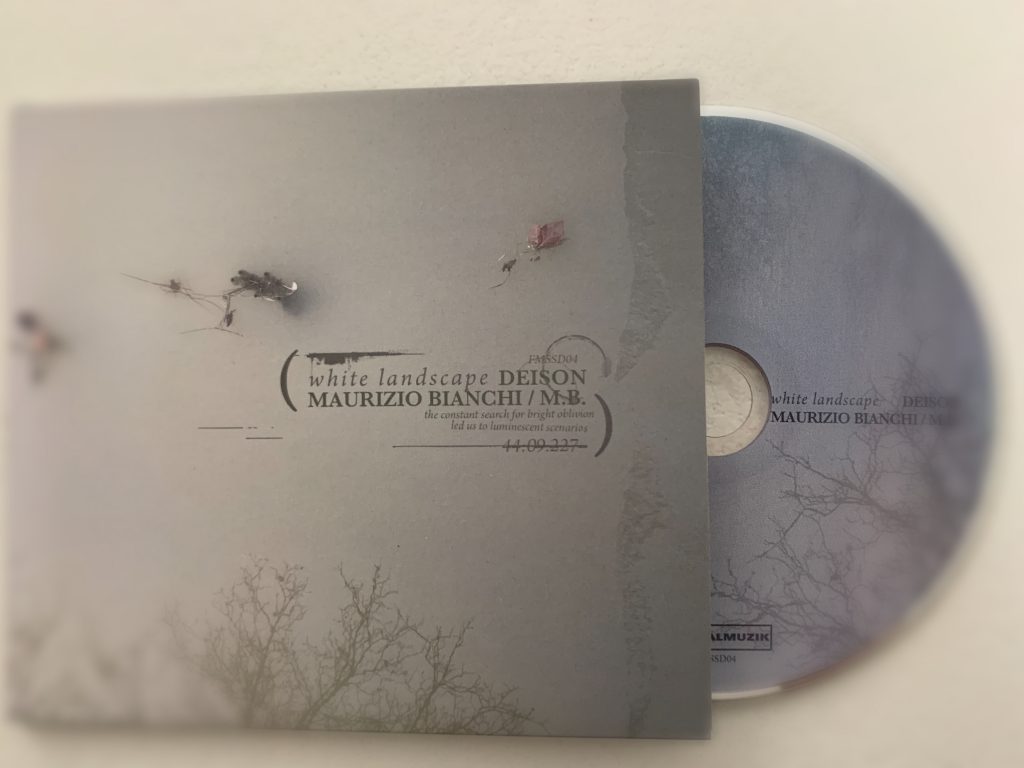 ---
DEISON : NEW REMIXES
Noise-d-puns-rmx is my remix on "The Rethinking: The Reassuring Remixes" by Andrea Prevignano's project Dope In The Pig Bags out now in digital format on Asbestos Digit along with other mixed sounds by Teho Teardo, Massimo Pupillo, Andrea Ics Ferraris, Liquido di Morte, Netherworld e others !!!
Recut – Recutting Remix (Deison remix) on Bareback (Stripped & Remasked)" by the Finnish band Throat contains a remixed version of the original album. The result is a wild ride of sonic madness ranging from brutal harsh noise to more experimental industrial sounds and everything in between. Simultaneously presenting completely new material from the artists involved and Throat paying homage to influential genres of sound not necessarily so obvious in their usual material.
The artists/groups participating on "Bareback (Stripped & Remasked)" include Government Alpha, Himukalt, Deison, Black Leather Jesus, Sshe Retina Stimulants, Vanhala, Heat Signature, Like Weeds, Linekraft, Lasse Marhaug, Concrete Mascara, Erratix, Niku Daruma, Kazuma Kubota, Jarl and Keränen.
---
DEISON AT AUDIOSPHERE EXHIBITION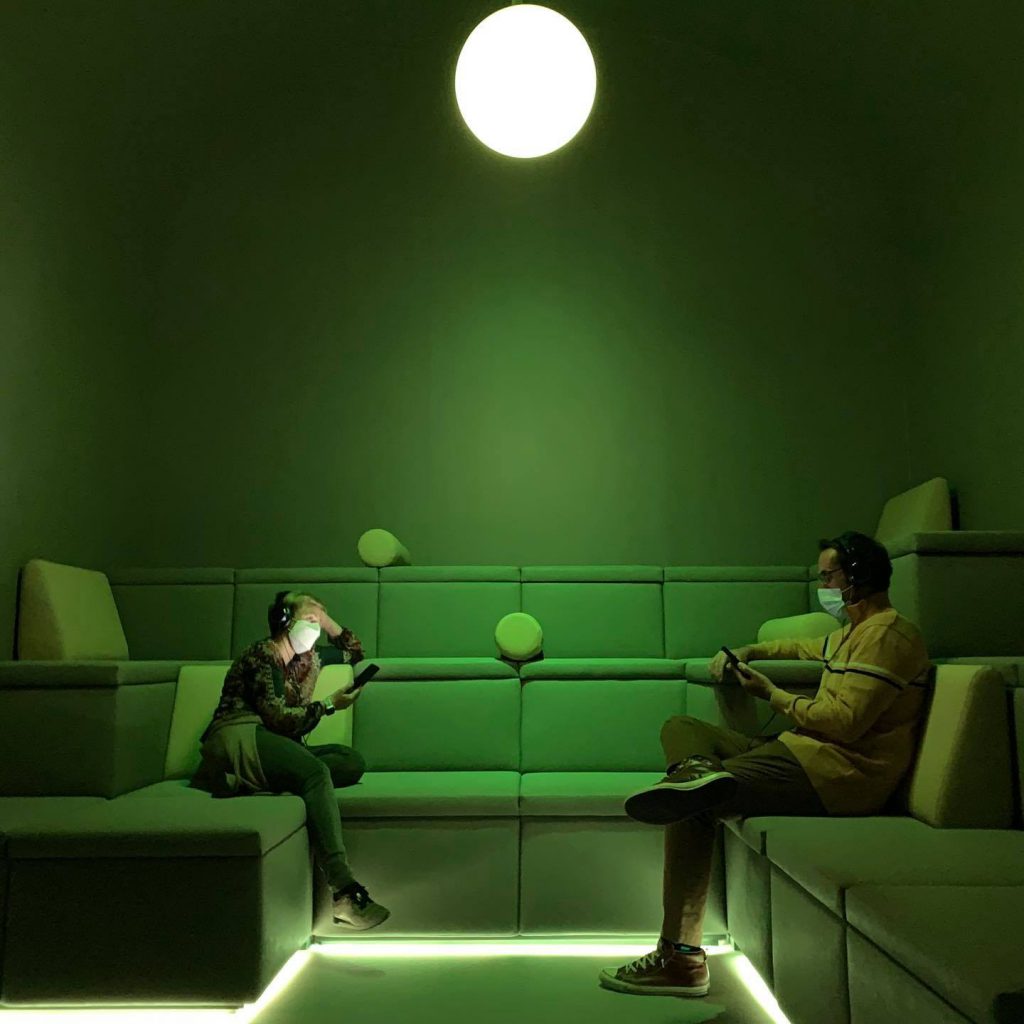 The exhibition "Audiosphere-Sound Experimentation 1980-2020" is open from October in Madrid (at the Reina Sofia Museum), an exhibition without objects or images, which presents the visitor with the vast and dynamic universe that has become the field of experimental audio.
An audio track of mine ("La Calma-for Dima") was included, by the curator Francisco Lopez, among the sound works along with those of many other artists.
This is the first exhibition of these characteristics to take place in the world.
Audiosfera immerses the visitor in a singular sensory experience through a collection of sound tracks distributed in seven thematic spaces that the public can listen to privately.

---
DEISON : SUBSTRATA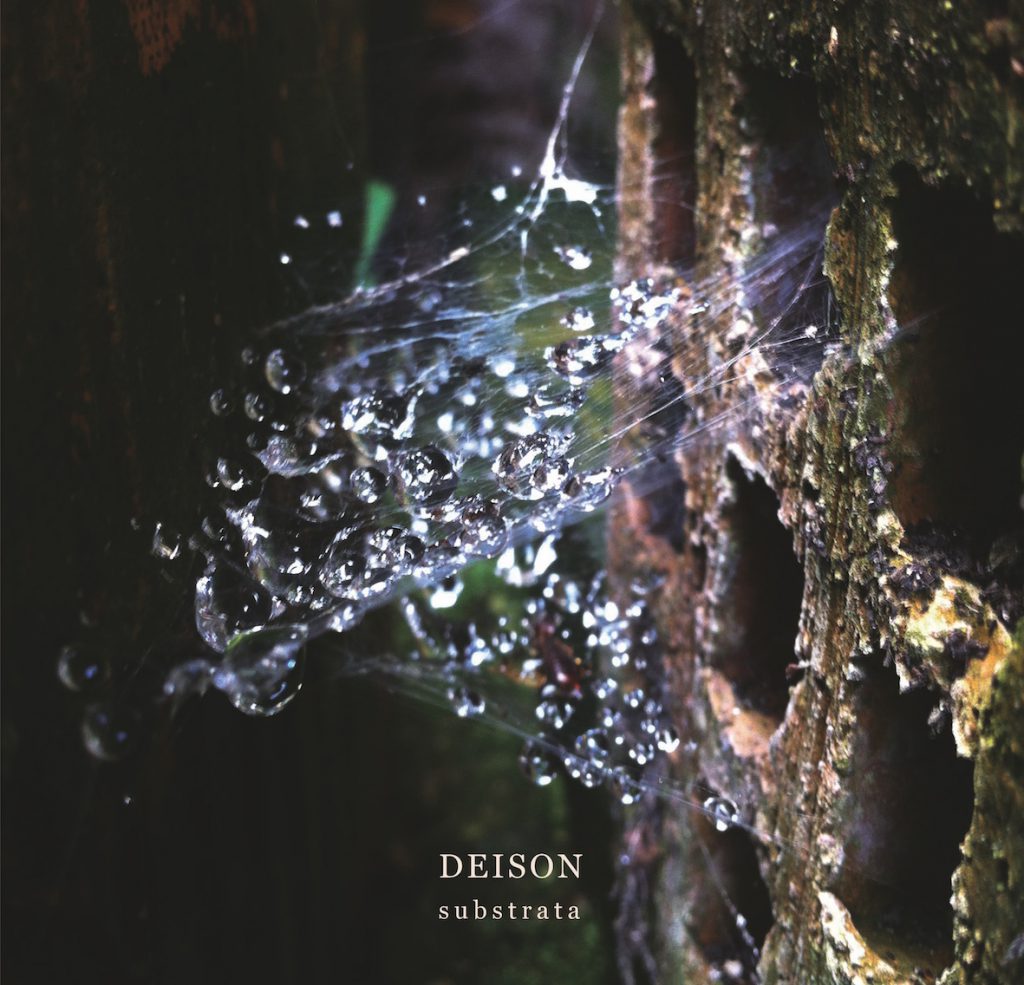 SUBSTANTIA INNOMINATA is a release-series from Drone Records about the "The Unknown". A concept that embraces the prospect of infinite possibilities for artists to create music about the intangible such as: The Unnameable, The Unspeakable, The Unthinkable, The Unidentifiable, etc. Various aspects related to 'The Unknown'. Sound artists and artwork designers were invited to work on the theme of the 'grey matter' / the 'dark continent' surrounding us & within us: Transforming this paradoxical idea into acoustic and visual objectifications.
In this chapter Deison is exploring atmospheric vibes with an electro-acoustic approach. 3 track 10 " EP – filed under "awesome crystalline drones", based on prepared tapes, metals, strings, wires and electronics… 300 copies on transparent green vinyl.
"Substrata" contains three new compositions where sounds are conceived as they are "excavated" from the earth beneath our feet "Terra Firma" (erosion) and then taking to the light (awakening); it describes its interior solid surface ("Prima Materia"), the primitive formless base of all matter similar to chaos, the quintessence or aether."
---
DEISON / JOHN DUNCAN: CHIMERATORIUM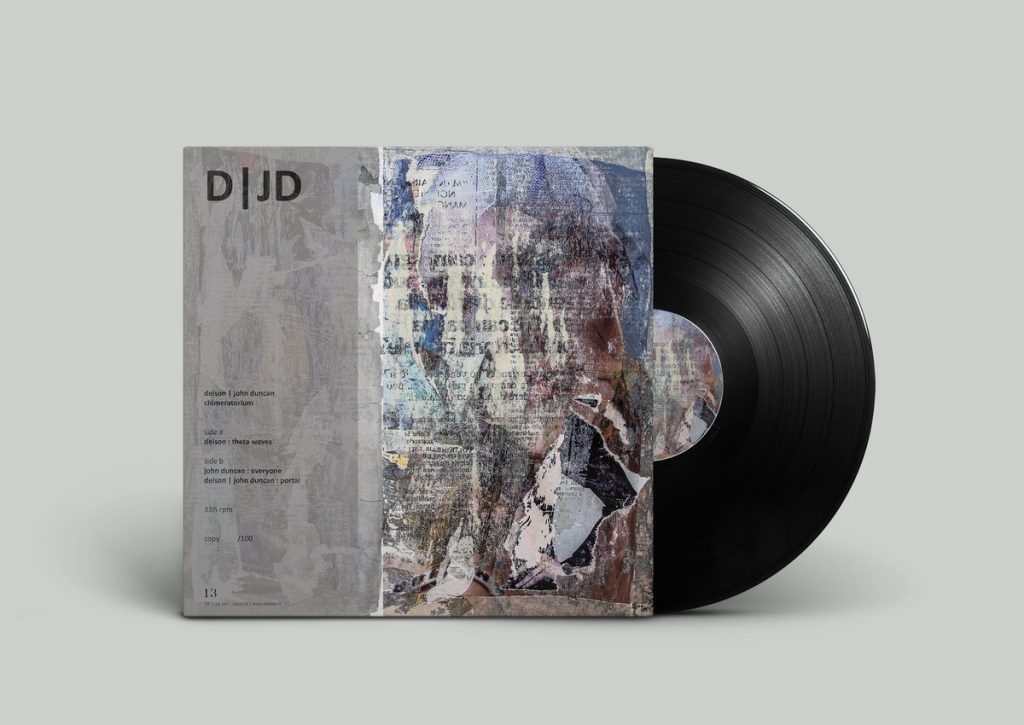 "Chimeratorium" is based on an audio dream that Deison had. He dreamt about making a new piece together with John Duncan: they were in a large room, in an old church, sculpting frequencies repeatedly for hours. Sounds and frequencies have been then recreated in the studio according to that particular event, becoming the long beautiful suites "Theta Waves" and "Portal", the latter being a collaboration track by both artists. John Duncan, one of the most consistently confrontational, powerful, and compelling masters of experimentation of the last forty years, is also presenting an unreleased number entitled "Everyone", which is an alternate mix of a track that is going to appear on his upcoming album called "Soft Eyes", a project that was born directly from the experiences and inspirations that Duncan collected during the "Red Sky tour" in Japan with Eiko Ishibashi, Jim O'Rourke and Joe Talia.
Packed in a deluxe gatefold sleeve with images created by Stefano Gentile, "Chimeratorium" comes in a limited 10″ black vinyl in the 13/Silentes series. Out in June, 2020!
---
ATTN : SPAN: COMPILATION
I have a new track on the new ATTN : SPAN compilation curated by Jack Chuter and ATTN:Magazine
ATTN : SPAN is a compilation of 10-second tracks (0ver 200 of them!) designed for shuffle playback featuring lasse Marhuag, Aidan Baker, Oren Ambarchi, Machinefabriek among others.
All profits donated to charity Cool Earth who work with local people to halt deforestation and climate change.
Artwork by James Marriott.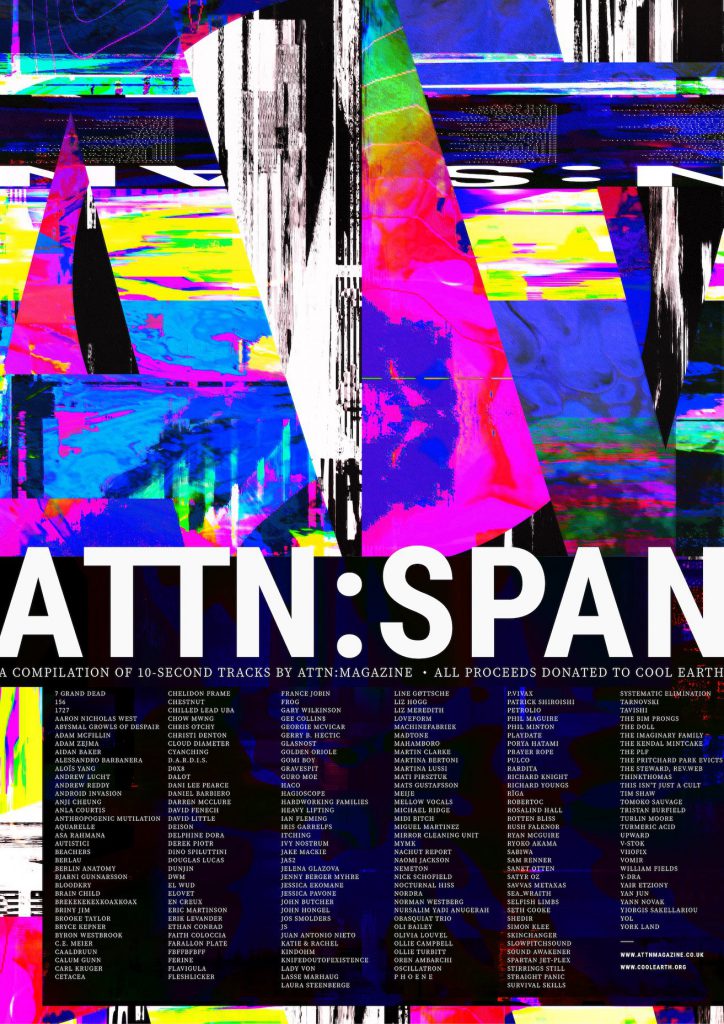 ---
DEISON / KK NULL: YUGEN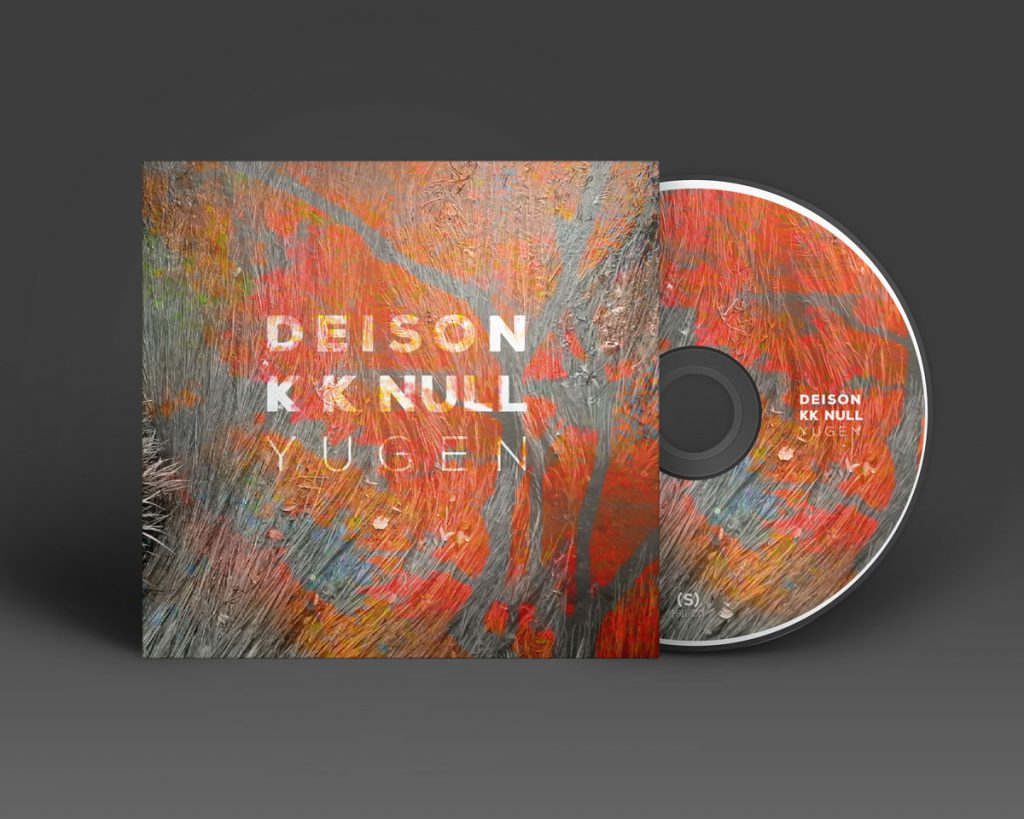 Ten years after their first collaboration ("Into", Silentes, 2009) KK Null and Deison are back together with "Yugen", a new work exploring darkness and controlled chaos thru deep and dense sounds. Pulsating and fractured electronics are mixed with an eerie atmosphere of clunks, broken tribal drums and hovering electronic tones.
CD ltd. 200 copies out on st.an.da. (1916).
---
WHAT A STRANGE STORY: PLAYING LIVE WITH NURSE WITH WOUND
On October, 12th during the event "Scenasonica/Congresso" in Pordenone, Italy, Deison has been asked to join NURSE WITH WOUND live on stage for their whole perfomance. Line up: Deison, Steven Stapleton, Colin Potter and Andrew Liles.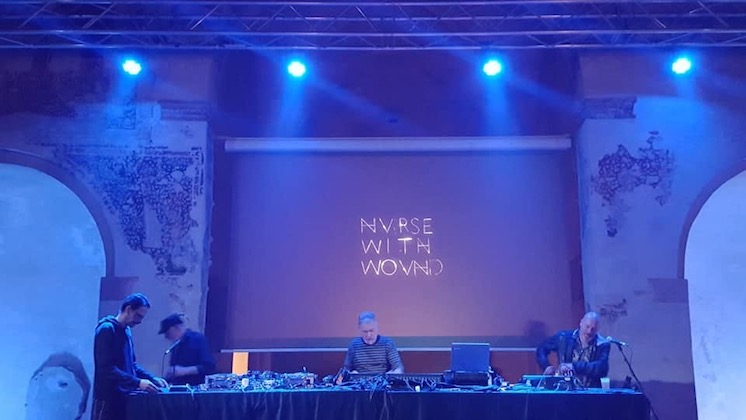 ---
LIVE AKTION: DEISON LIVE AT NOISE FROME THE BASEMENT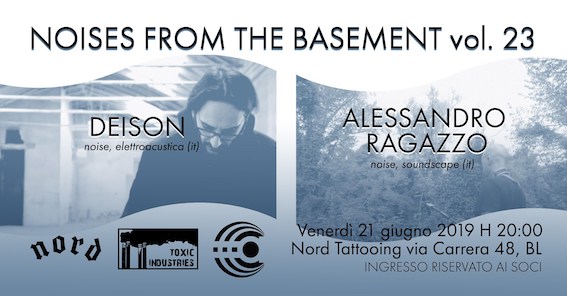 ---
GIANLUCA BECUZZI / DEISON – CREDO
After our first collaboration in 2013 in two tracks on "We Can Be Everywhere" (Final Muzik – FMSSD01) now comes "Credo" (soon also on CD). I made the music on which the voice and lyrics are layered by Gianluca Becuzzi (Limbo, Kinetix, Noise Trade Company) in homage to the work of the same name by James G. Ballard.
The result is a mix of pulsating and deep electronic vibes with the visionary nihilism of the lyrics.
---
EJECT : ZERO RETURN
Eject is an Italian project shared between Francesco Calandrino and Cristiano Deison.
You can listen to the fusion of these sounds originating from sound reproduction systems that are very far apart even if they turn out to be a forceful force on this limited edition Zero Return (CD-R, Chocolate Monk).
Hyper lo-fi sounds generated by mechanical systems like old cassette stereos, walkmans and pre-post-not manipulated tape's recordings by Calandrino combined with Deison's genius who with the skillful use of tape loops, electronics and effects together with field recordings using a Tascam 404 create a jagged planet , ambient and indefinable visions transporting the listener to a pulsating era.
Eject (Francesco Calandrino and Cristiano Deison). The former lives and works way down in Alcamo in the fields of research music, net-art, language and wine. No doubt guzzling down the good grape while he generates hyper lo-fi sounds from sputtering mechanical systems like his beloved old radio-cassette stereos and wonky walkmans. While the latter has his lab way up in Varmo, where he can usually be found frothing over his Tascam 404, turntable guts and objects churning out skillful tape loop burbles, electronic skittering and field recordings. The whole thing has a great eavesdropping throb that feels like its beaming in from afar. You know they are both part of the ferment of ideas on here but it is a real whodunit. Better get your ear magnifier out, Sherlock.
---
DEISON/DEVIS : UNCUT
After their first collaboration in 1997, Cristiano Deison and Devis Granziera (Devis is probably better known for Teatro Satanico),followed by "Bees" a tape release on Luce Sia in 2017, two historical names of the Italian experimental industrial scene find themselves together again for a new collaborative work.
An EP entitled "Uncut" where intriguing rhythms and complex structures are wrapped with rough sounds, unsettling voices and a swarm of cybernetic noise.
An instinctive and wise work, an experimental hive where dark and paralyzing contaminations flow together.
It is a metallic universe devoid of light and heat that flows obsessively between distorted particles and viscous persistences.

Only 100 copies (CD-r Uncut) with minimal art-work in transparent Jewel-Case & Sticker. Out On Old Europa Cafe'.
---
COMPIUTA RESONANCE
Spray+Sound performance di DEISON e CARNE
Risonanza in chimica è il fenomeno per cui un'unica formula di struttura è insufficiente a rappresentare una molecola. Impermanenza fondamenta della ricerca artistica, Interdipendenza come compimento della formula. Nasce cosi la collaborazione tra Carne e Deison, dove gli spray del primo dialogano analogicamente con le macchine del secondo e viceversa. Gli spray generano il suono che processato influenza a sua volta la gestualità e la ritmica pittorica, dove la razionalità e l'irrazionalità pittorica di Carne danno e prendono forma attraverso il suono processato da Deison, generando una performance istintiva figlia del Tempo e dello Spazio.
---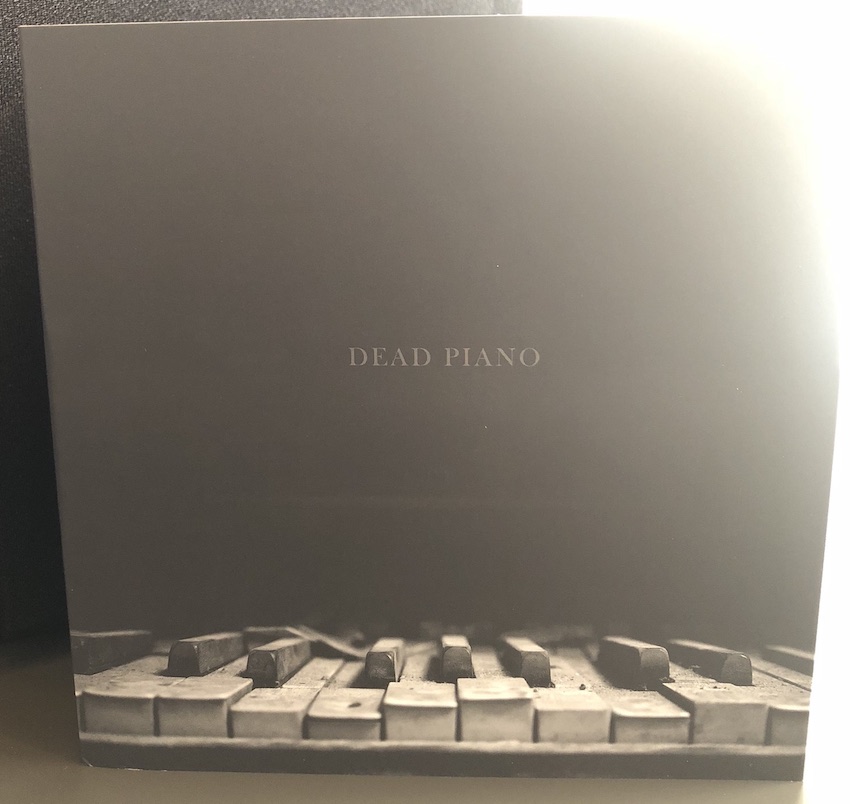 The idea of "DEAD PIANO" was born from the intention of using the sound of the piano in a different context, compared to what we are used to listen. Can this instrument become a different 'sound generator'?
Beyond what has been done in the past, when many composers used a 'prepared piano', where they placed microphones near the strings, or pieces of metal that generated particular sounds resonating with the strings, the most recent technology offers many tools to manipulate that same sound, so well-known and unmistakable, and transform it into something quite different. Therefore it is possible for the piano to become a generator of percussive sounds, pads and drones, creating a sound palette that is reconciled with other sound sources becoming a cohesive and intriguing whole. The piano sounds manipulated by ANDREA BELLUCCI, are perfectly integrated with the atmospheres generated by CRISTIANO DEISON's machines, creating 'sonic landscapes' which complement each other.
Not only melody then, where the piano can be considered 'the instrument' par excellence, but also the search for atmospheres and environments that can involve the listener, perhaps giving unexpected emotions.
Dead Piano (st.an.da, 1806) CD / ltd.200 Release Date: October, 15th
---
LIVE AKTION: COMPIUTA RESONANCE // DEISON+CARNE AT DOBIA LAB, DOBBIA, ITALY 07.10.2018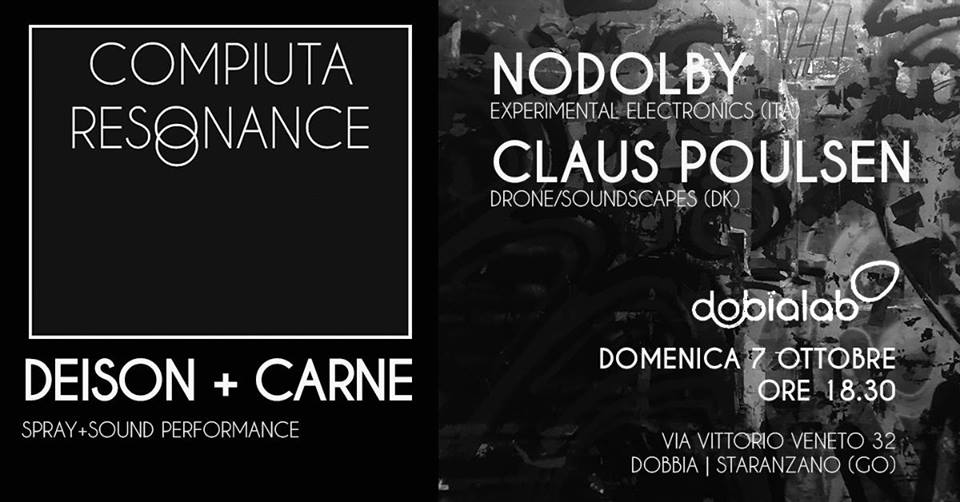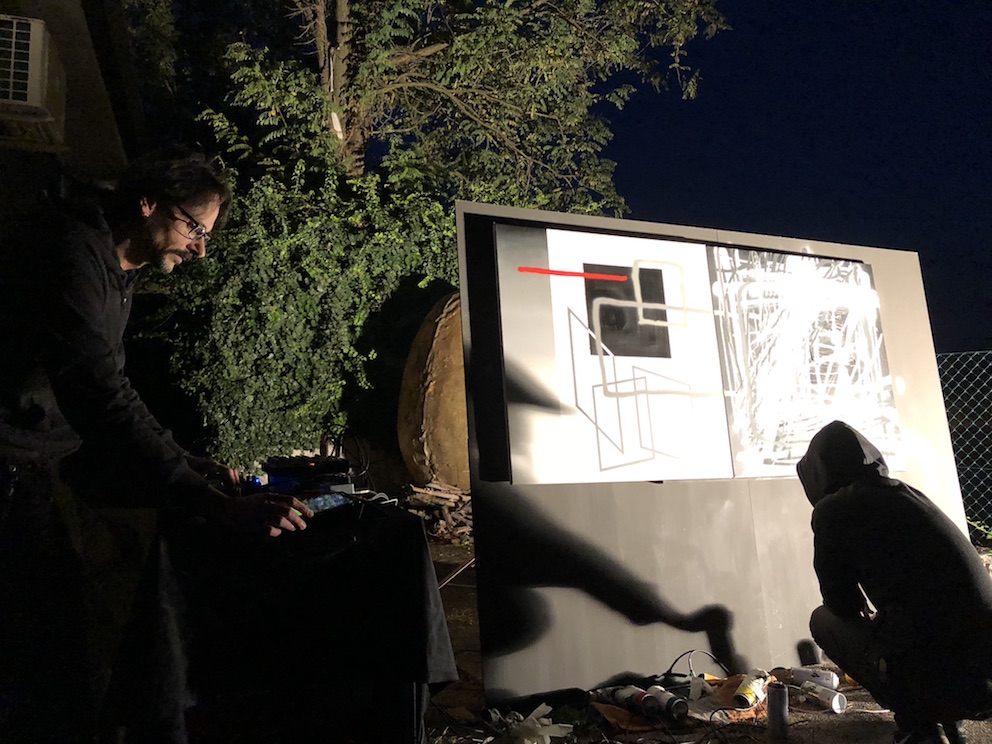 ---
UNRELEASED TRACK ON SPECTRAL SIGNS SERIES
"Degrade (lower level)" is an unreleased track featuring on the series [ SPECTRAL SIGNS _ 07 ] released by GHOST CITY COLLECTIVE, an audio-visual collective born in 2015 that pushes underground-self-produced stuff…obscure, lo-fi and experimental sounds!
---
DEISON AND DEVIS COLLABORATION ON TAPE: BEES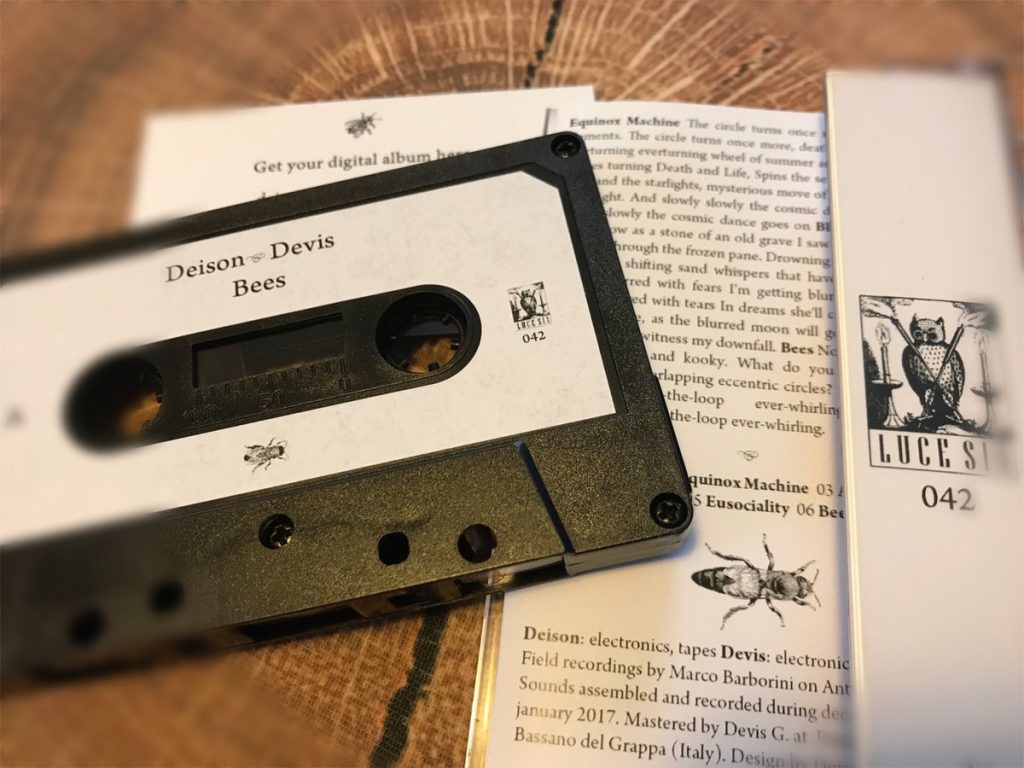 DEISON / DEVIS – B e e s (Luce Sia, 042)
Released on black C40 // limited to 60 numbered copies with download code."After a split cassette in 1997, «Bees» is in fact the first collaboration ever between the two historical Italian experimenters Deison and Devis G.*
Deison and Devis worked meticulously, but in an instictive and natural way to this project, inspired by the natural order of things, by bringing piece after piece sounds, texts and rhythms, gathering them together to build a complex structure, like bees do." Luce Sia
*solo project of Devis "deviLs" Granziera of Teatro Satanico, Lvnvs,…File under: Experimental, Industrial, Dark Ambient, Abstract, Drone
---