DEISON/DEVIS
(3"CD-R Uncut, Old Europ Cafe', 2019)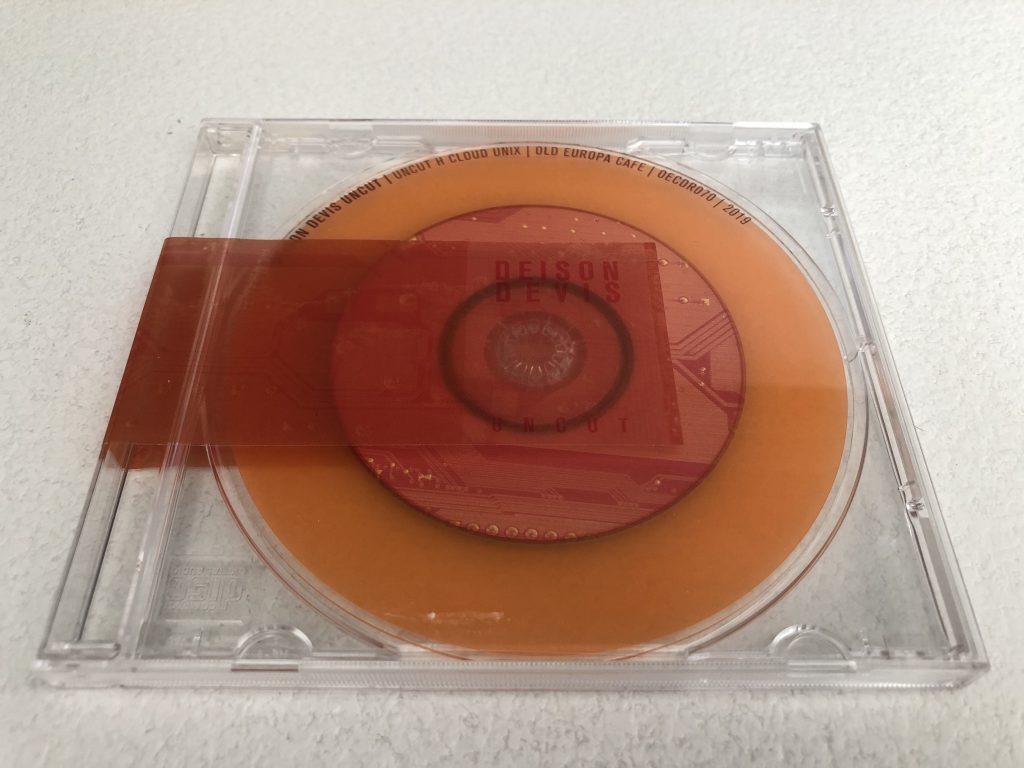 01.Uncut
02.H
03.Cloud
04.Unix
Deison: electronics, tapes
Devis: electronics
Sounds assembled and recorded during january 2019.
Mastered by Devis G. at Devils Home Studio in Bassano del Grappa (Italy)
After their first collaboration in 1997, Cristiano Deison and Devis Granziera (Devis is probably better known for Teatro Satanico),followed by "Bees" a tape release on Luce Sia in 2017, two historical names of the Italian experimental industrial scene find themselves together again for a new collaborative work.
An EP entitled "Uncut" where intriguing rhythms and complex structures are wrapped with rough sounds, unsettling voices and a swarm of cybernetic noise.
An instinctive and wise work, an experimental hive where dark and paralyzing contaminations flow together.
It is a metallic universe devoid of light and heat that flows obsessively between distorted particles and viscous persistences.

Only 100 copies (CD-r Uncut) with minimal art-work in transparent Jewel-Case & Sticker.
UNCUT ON ZURKONIC
Despite having collaborated with a wide cast of experimental noise artists that includes Scanner, KK Null, and Thurston Moore and utilizing playback devices like turntables and tape recorder, I was totally unfamiliar with Italian artist Deison until chancing upon his new album Uncut created in collaboration with Devis Granziera. Released on the long-running and wildly prolific Old Europa Cafe, Uncut is one of the more accomplished slices of rhythmic noise that I've heard in some time, forgoing the icy brutalism often associated with the sound in favor of an expansive sound palette that fuses Pan Sonic's mechanical beats with an improvisatory sense of structure, the central idea of each track interrogated from all sides before evaporating into the ether. And hey, considering that there will almost certainly be a CD-R renaissance at some point in the future, might as well scoop up one of the release's 100 copies….
---
UNCUT SU BLOW UP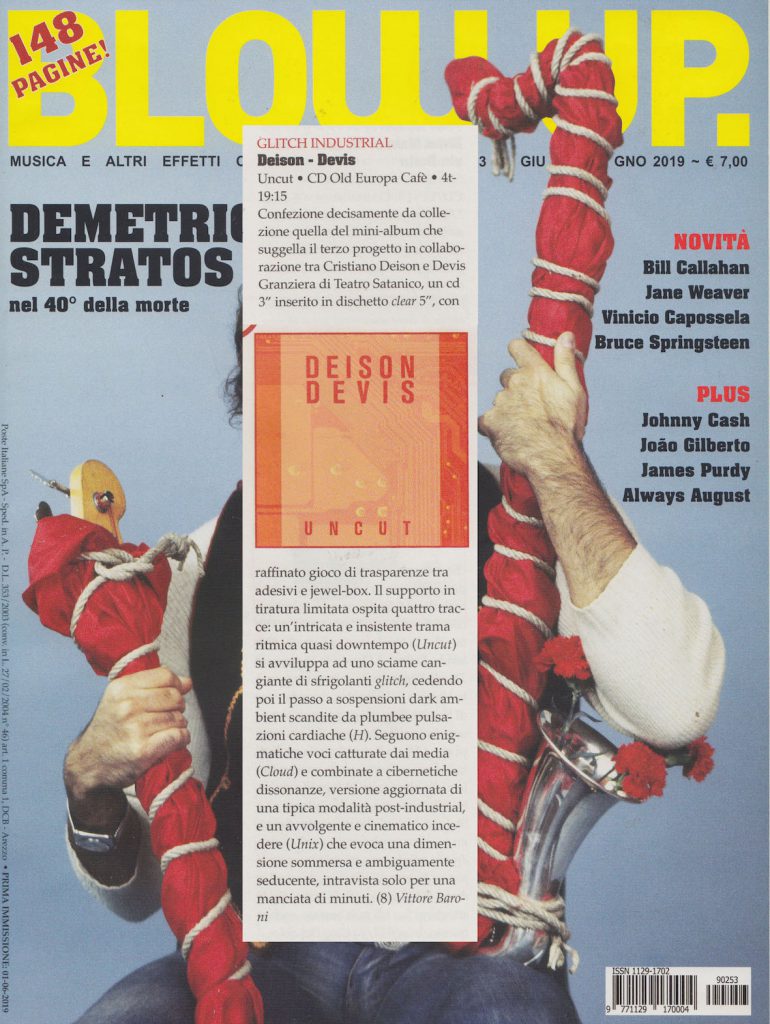 ---